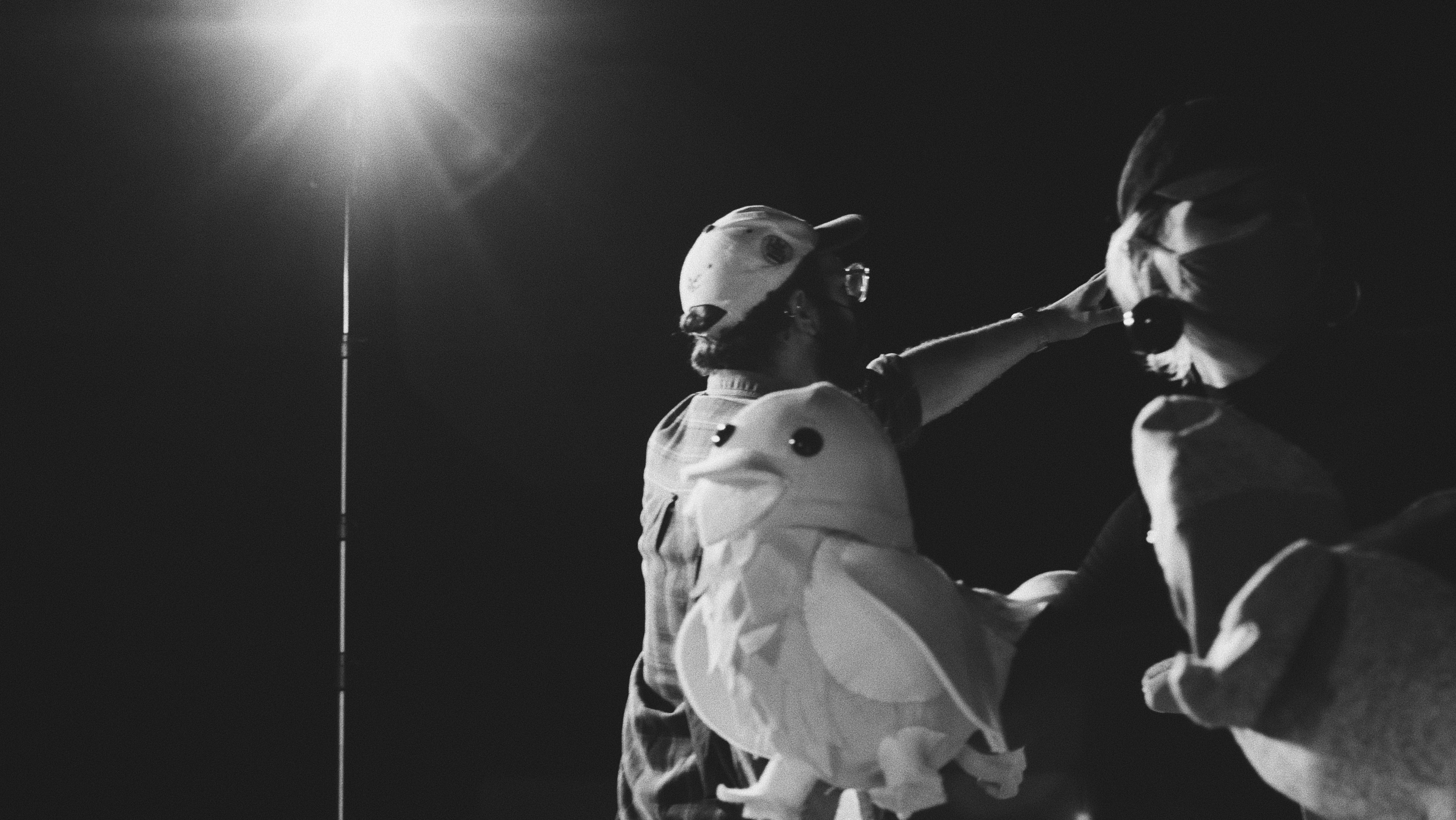 logan gabrielle schulman they/them is a multidiscplinary performance artist: director, playwright, designer, dramaturg, and educator. they are most passionate about devised work, progressive new works development, puppetry, and ecology. their original visual and performance works investigate modern crises of faith, (technologic) connectivity, and social welfare through immersive performance rituals interrogating masculinity, violence, spirituality/belief, and environmental collapse. logan is a 2022-23 drama league futureNow directing fellow.

as a cultural educator, their focus lies in Judeo-American diasporic studies, Holocaust histories, and socially engaged art practice.





schulman's work has been presented by the historic asolo theatre at the ringling museum (FL), the chautauqua institution (NY), sarasota art museum (FL), walnut street theatre (PA), mara gallery (FL), the asolo rep (FL), urbanite theatre (FL), marie selby botanical gardens (FL), old city jewish arts center (PA), the annenberg center for the performing arts (PA), vox populi gallery (PA), and maelstrom collaborative arts (OH) among others + numerous site-specific projects. their play Make Thee an Ark (co-written with Raychel Ceciro) was featured on the 2020 Kilroys List,a nd their dramatic works are held in the permanent collections of the Harry Ransom Center at UT Austin and the Library Special Collections at Ringling College of Art and Design. their work has been supported by the Florida Council for the Humanities, the Andrew W. Mellon Foundation, the New College Foundation, and the Sarasota Architectural Foundation, and essentially, through tireless crowdfunding and the generosity of loved ones, friends, and patrons.





schulman received their training from the stella adler studio of acting in new york, the headlong performance institute in phila, pa, and holds a ba with honors in religion and performance from the new college of florida in sarasota, fl.
contact me here or use logan gabriel schulman at gmail dot com

donate to support my work

here



and subscribe to my mailing list below !