TRAGEDY: a tragedy, 2022
by will eno



Director, Designer.




A newscast in drag. Performed in two distinct venues: at Sarasota Contemporary Dance (the newsroom) and on Lido Beach (on location).

"The sun has set over streets of houses, government buildings and American backyards everywhere. The world is dark. Everyone's afraid. No one knows if the sun will ever rise again. A news team is on the scene, with a witness, and the witness will speak."

Performed by Raychel Ceciro, Amber McNew, Jess Pope, Jamie Saunders, and Eugenia Titterington.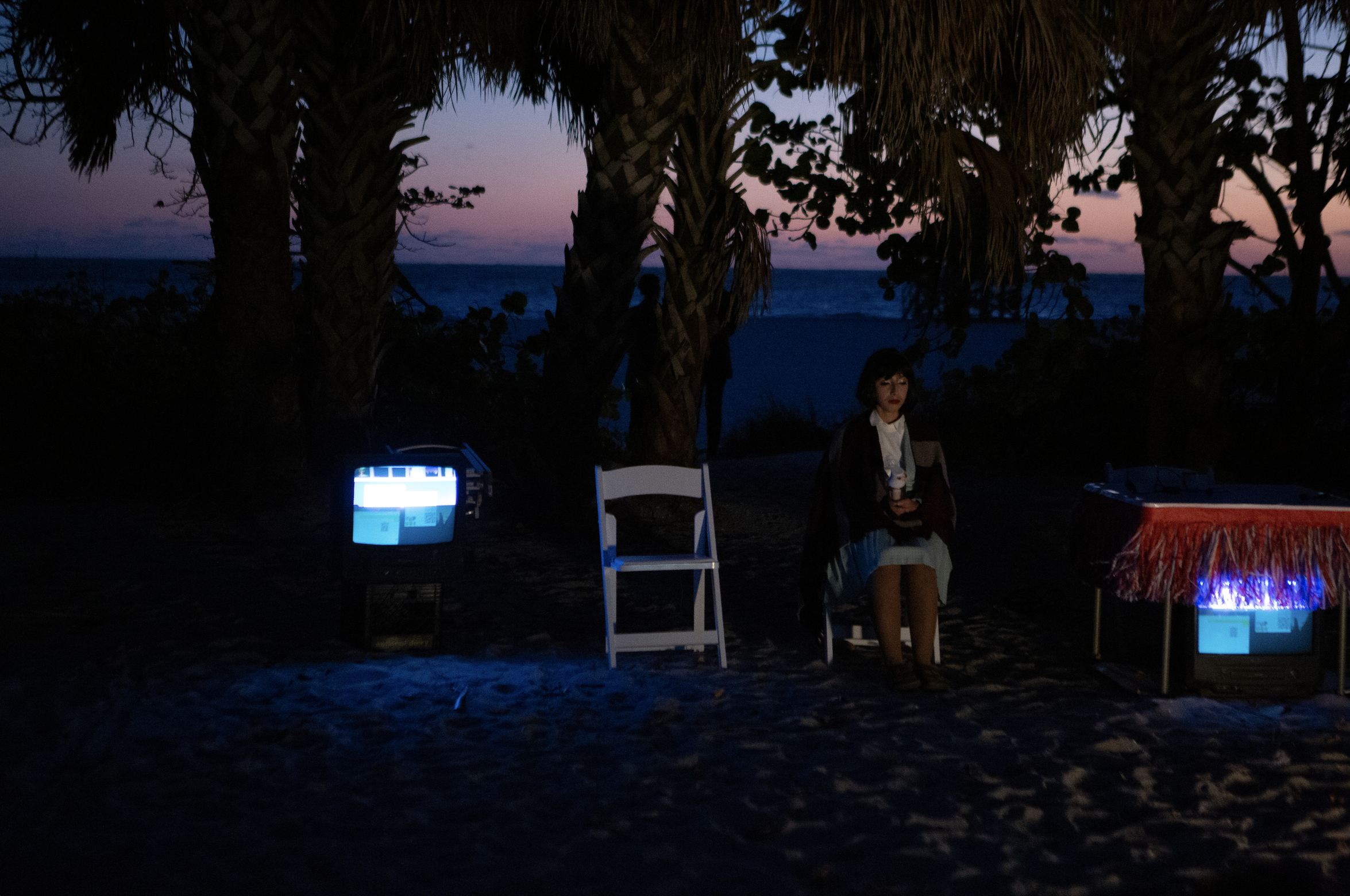 All Lido Beach photos by Jesse Clark.