A Final Impossibility

Production History:
Sarasota, FL 2021, Gallery Staged Reading
Philadelphia, PA 2018, Workshop Production






A Final Impossibility is a new performance work centered around a fictionalization of the 1960s collaboration between Norman Rockwell and Pierre Mion on three paintings to commemorate man's first journey to the moon. The work explores astronomical concepts of the fourth dimension, deep time, and legacy.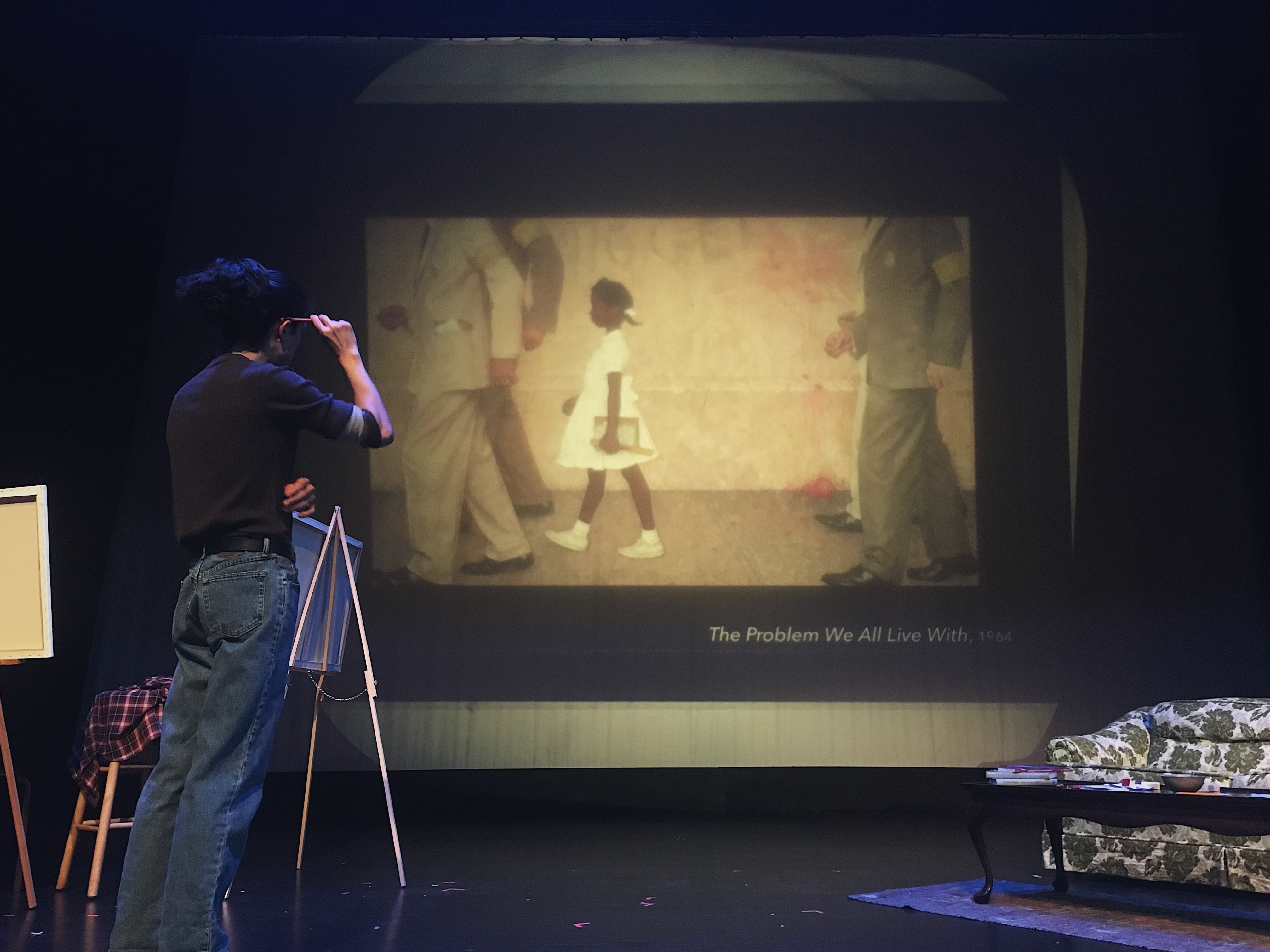 The performace shifts in and out of focus between the unfolding narrative in Rockwell's studio and a number of unrelated vignettes which take place in no discernible location — lit only with a single, very narrow beam of light — each symbolically alluding to the reality of deep time. "Deep time" here is used to refer to the vastness of time which curves infinitely around and through us. These vignettes perform abstracted and obscured-view scenes of past, present, and future theatrical performances, in addition to pre-human, pre-colonial, human, and post-human events. They are meant to call our attention to the play as a performance itself: an atomically-small fraction of space-time spent together in the here and now of the event.

A Final Impossibility received its first workshop April 2018 at the Venice Island Performing Arts Center, with support from Shoe Box Collective and an incredible community of crowdfunders. Performed by Gorman Ruggiero, Cameron Delgrosso, Jessica Money, Zaki Hagins, Maya Knell, and Jame Esposito. Music by seawrecker.